Ever since I discovered Bink and Gollie I cannot get enough of the word BONANZA and I am finally working on a program which I believe deserves this title. In preparation for the upcoming International Games Day I am putting together what I hope will be a bouquet of literacy infused fun and delight! Though don't let on to the too-school-for-cool tweens I am hoping to impress…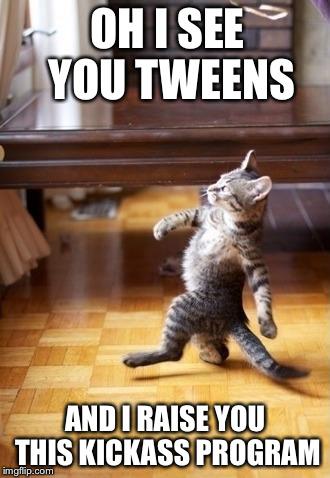 First off, inspired by Lindsey's song cube (which was inspired by Mel's storytime cube) I thought I'd make a die to help us choose which game to play next. On each side will be an image representing each of these six games.
• Book Characters 20 Questions: Sort of like a literary Guess Who, draw a name from a hat and the kids get 20 chances to narrow it down. Depending on your group the last guesser could draw the next name!
• Rock, Paper, Scissors: We played this at ALA 2014 (as adults at conferences do) and it was a blast! Adults *cough* sorry, kids get up and battle each other and once they're out kids keep cheering the winners on until the final battle. If you've got book savvy kids you could come up with trios of characters and establish the who-beats-who like Harry Potter, Percy Jackson and Artemis Fowl, complete with actions of course!
• Book Bingo: This was a program our library did as part of Summer Reading Club this year and it was wildly successful. In order to be the caller you must booktalk one book and then you can go on to call out the letter (B, I, N, G, O) and pick a book character out of the pile which of course adorn the awesome BINGO cards you made. Keep track of what's called and use pennies or other chips, not dabbers. Trust us.
• Would You Rather: It's not what you're thinking, it's more of a choose your own adventure with characters and scenarios that kids know. C'mon! Again pull questions out of the hat like would you rather let the pigeon drive the bus or stay up late? Or if you could live in a graphic world would you rather live in Amulet or Bone? When you ask each question point to a different side of the room for each choice. Let the kids vote with their feet and then prepare for some hilarious discussions.
• Eye Spy (on the cover of that book): Using either a powerpoint slide with several familiar (or new!) cover images or a real-deal book display you've put together play a quick game of eye spy. Super sly opportunity to booktalk while you're playing!
• Book Jenga: Last but definitely not least and quite possible the one I am most excited about.  We're going to stack REAL BOOKS (I haven't decided yet between paperbacks or clunky discarded coffee table books) like Jenga blocks! I will add challenges to each book (like the themed Jenga sets) with challenges like which book or movie character would you like to be friends with and as the kidlets successfully pull them out they have to answer/complete the challenge. For more awesome Jenga ideas check out Lupine Librarian's book themed jenga, Another Library Blog's icebreaker jenga, or library themed Jenga from this amazing Library Games and Fun Activities board.
Because this program is still in the planning stage I cannot report on how it all went.  But I promise to update you all real soon on how it goes! In the meantime if you have any lit based kickass games for school agers please drop us a line below!